Producer Reto Peter opens The Teahouse West Studio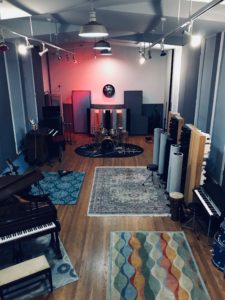 Reto Peter is a 20 year music industry veteran who has been part of multiple gold and platinum albums. His credits include Green Day (American Idiot), Modest Mouse (We were dead even before …), The Counting Crows (Saturday Nights & Sunday Mornings), Flipsyde (We The People) and many chart topping artists from his native Switzerland.
After working in his private studio The Teahouse in Oakland for the last 10 years, Reto recently took up residence in Studio B of Airship Laboratories in Richmond. He fittingly renamed it The Teahouse West and finally opened his operation to more outside projects. The Teahouse West is the original control room of Bayview Studios which was built in the late 70's and has hosted a variety of music greats like Tom Waits, Metallica, No Doubt, David Grisman and Jerry Garcia.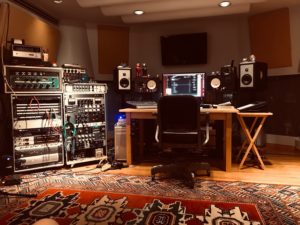 All set in a spacious studio environment, overlooking a 750 Square foot modular live room (great for acoustic and band recording), with a full kitchen, comfortable lounge that is also a great listening room, and plenty of parking.
Clients will have access to an impressive guitar amp collection and Reto's collection of new and vintage mics (Neumann, RCA, AKG, Coles, Sennheiser) as well as killer preamps (Neve, Helios, API, Altec).
For project and studio inquiries, please contact Reto at reto-at-smalltune-dot-com.