Welcome to The Teahouse!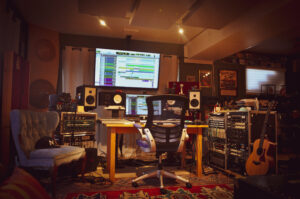 Reto's studio consists of a 500 sqft space – ideal for mixing, writing and production.
Besides all the classic preamps from Neve, API, Helios, Altec and BAE, the vintage mics from Neumann, RCA, AKG, Coles and Sennheiser are always set up ready to record!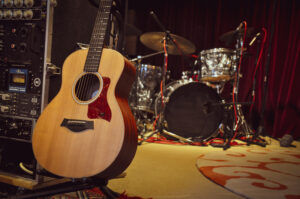 The open control/recording room with a separate vocal booth lend to great writing and recording environment in a relaxed living room atmosphere.
The studio is also setup to do remote productions, mixing and teaching through high resolution audio and video streams.